More info
In this configuration, KU-BE loft bed includes the bed frame, the KU-BE stair, safety headboards, slats and tatamis.
You can ask the bed and the stair in different colours by contacting the customer service office.
Headboards
There are two lateral headboards that measure W-H cm 93 x 37,2 and one frontal headboard of variable dimensions, depending on the bed width.

Self-supporting frame
Thanks to the useful floor connections (which are optional), KU-BE loft bed can be considered self-supporting and can be installed without wall anchors. Fixing brackets are provided and you can decide whether to use them or not also according to the conditions of your floor.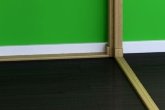 The outer frame of the bed is 12,8 cm high and 6,4 cm thick. The legs are 9,6 x 9,6 cm.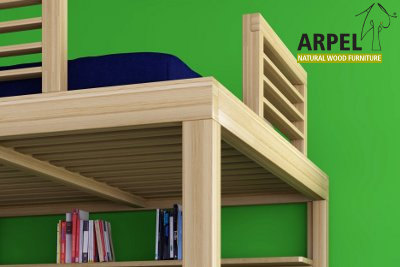 Accessories
Settle your KU-BE bed transforming it into a perfect study or relax area!

You can choose among various accessories: desks, storage cubes, railings, useful shelves and stools. KU-BE loft bed can be equipped with a futon headrest in Japanese style.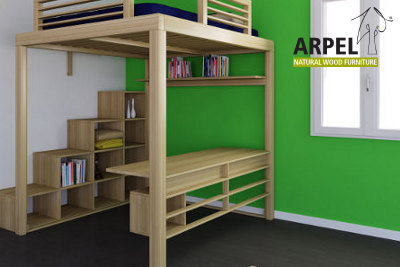 Visit our categories futon sofa bed or sofa beds for your room in zen style.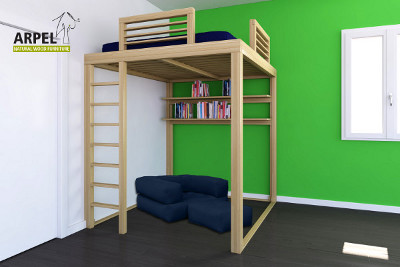 This image refers to a composition of a KU-BE bed with ladder.