Japanese wardrobes
Our japanese wardrobes are made with solid beechwood. Arpel produces several standard models with 2 or 3 doors ranging in width from 200 cm to 300 cm. The doors can be coated with pure cotton fabrics, Washi rice paper or wooden panels in different colors. The wardrobe frame, doors and details are customizable with different ecologic water-based colors.

Here are a few examples of the different styles available: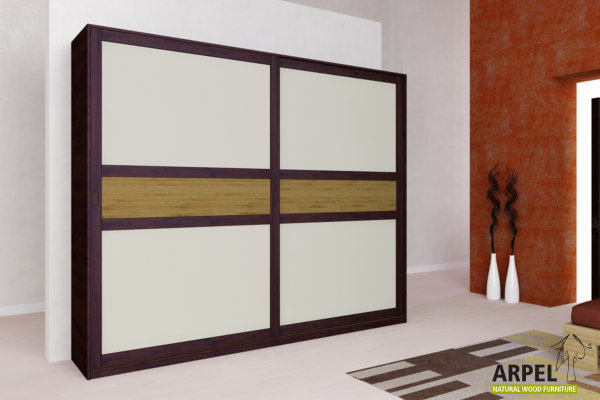 2 doors Feng style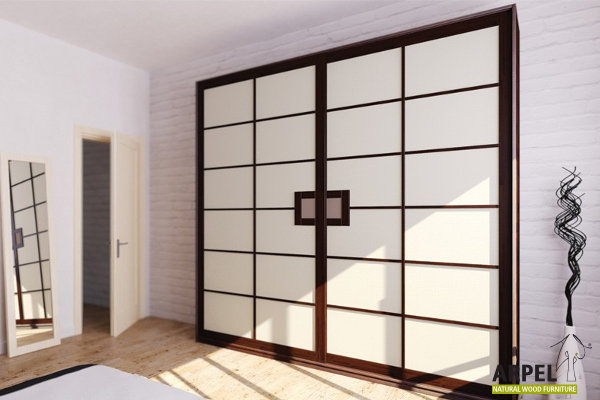 2 doors Shoji style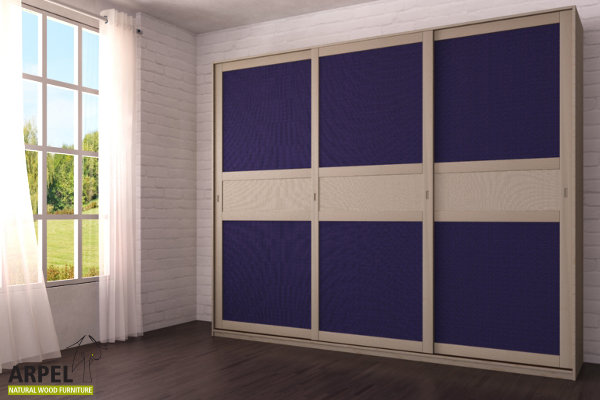 3 doors Feng style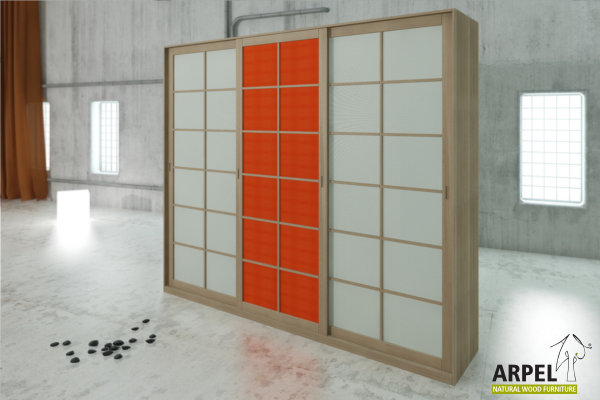 3 doors Shoji style
Discover all our models and prices in the Japanese wardrobe or get ideas from our gallery of custom works.
As an alternative to the sliding doors, we offer a special design series: the Origami series where you can find straight and corner wardrobes with more classic doors.
Sliding doors
The sliding system can be the traditional wood on wood system, or the doors can slide on metal runners placed on the top or bottom, with or without a soft closing system.
For more information about these sliding systems, visit the Doors sliding systems page.
Wardrobe interior fittings
The interior of your wardrobe can be customized with accessories such as shelves, hanger sticks with or without a pull-out system, drawers and shoe racks. As for the wardrobe body, the color of the internal fittings can be customized according to your preference.
Fitted and walk in wardrobes
Our fitted and walk in wardrobes are always custom make the most of each inch of space. The wardrobe body is created with a sliding door closure from wall to wall and floor to roof. The interior fittings can be in solid wood, laminated wood or mixed aluminum and wood systems. All our wardrobe interiors can be accessorized with LED lighting. You can find more information about our fitted wardrobes in the dedicated section: Japanese fitted and walk in wardrobes